1974 - Messing With the Kids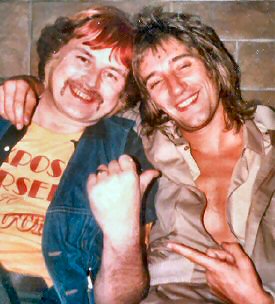 1974 represented what can only be the most eclectic of years for the venue. The Glasgow audience welcomed Bob Hope, ELO and the Wombles amongst others.

The Faces play 5 consecutive nights at the Apollo - a record for a musical act. Support for the night is Bill Barclay who would go on to have a successful career as a radio presenter, comedian and most recently as a gang leader in Martin Scorcese's "Gangs of New York". Bill is a supporter of Apollomemories and said:

"Good luck with the site. I supported Bill Haley and also Rod Stewart and the Faces in the Apollo and have fond memories of the place. Especially the very high stage"

Bad Company support act Duster Bennet was given a difficult time by the Glasgow audience. Duster's, drum based, one man band attracted assorted missiles and taunts and he finally gave up and left the stage. Sadly, Duster's difficult evening did not end there, when he was killed driving South home from the gig. Apollomemories contributor Will Smith sums the evening up, "some last gig!".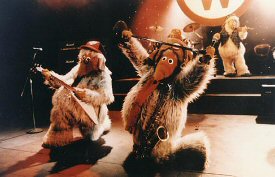 Cold comfort - Herald 22 September 2003

MORE Glasgow Apollo memories: an elderly rocker recalls being ejected from a 1974 gig by the late Irish blues guitarist Rory Gallagher. Making a timely post-pub entry to the Apollo, one member of our man's party – let's call him Davey – picked up a pile of leaflets advertising the Wombles.

When Rory emerged on stage, Davey stood up in Apollo's balcony, exclaiming "Remember you're a Womble!" and raining leaflets down into the stalls. Inexplicably, the bouncers didn't see the funny side, promptly heckling everyone.

Outside in the cold, Rory's fans failed to appreciate any irony when their hero played the intro to his habitual opening number, Messin' with the Kid.

Roxy Music Toured their Counrty Life album in 1974. This tour took them around Europe, Australia and USA. Paul Thompson smashed his kit at the Glasgow Apollo, Thursday October 23rd show and had to play most of the gig using kit of support act the Jess Roden Band.