Scott McArthur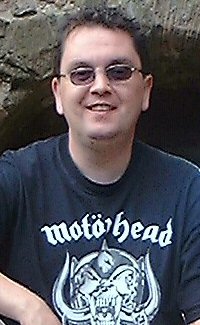 My first concert at the Apollo was Judas Priest supported by German outfit Accept back in 1981. The best gigs for me were probably AC/DC on the "For Those About to Rock" tour and Iron Maiden's "Number of the Beast" gig. Quo's 1984 "farewell" gig was also pretty exceptional.

I attended over 40 concerts at the Apollo including Whitesnake, Meatloaf, Ozzy, Kiss (supported by Bon Jovi), Thin Lizzy and ZZ Top. Many of the gigs I saw were thanks to the now infamous ticket stub scam. This was where ticket stubs were "accidentally" thrown out of the gents loos onto Renfrew Lane where fans "coincidentally" used to gather! My sincere apologies to Apollo Leisure!!

The reasons why I decided to put this website together are described elsewhere. However, simply stated, I found it a bit daft that there wasn't a place where fans of the concert hall could reminisce and find out more about the legendary venue. Despite having been to hundreds of gigs across the UK the Apollo remains my favourite.

I now live in Cheshire with my family; the photograph was taken by my son Rory, my daughter Anna is responsible for the grey hairs and my wife Julie for the haircut. The Motorhead T-shirt is XXL.

In the "real" world I'm a Management Consultant - check out my blog - McArthur's Rant for my other interests.




Andy Muir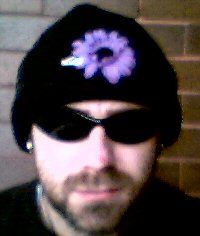 My first experience of the Apollo was attending a Wings concert when I was 11 or 12 with my dad. My memory of the gig is pretty clear (ie no beer!) and I especially remember the pipe band and the guy next to me doing a funny dance. I later realized that the chap was head banging and playing air guitar!

Like Scott, I went to many gigs at the Apollo, and I have a stash of ticket stubs hidden away in a loft in Scotland, I think one is even autographed by Steve Harris of Iron Maiden.

For me Thin Lizzy's 1983 gig was the stand out Apollo gig. I can still see Phil Lynott on stage, with the mirrors on his bass guitar shouting "Are you out there Glasgow? We need your helping hands".

I am responsible for how this site works and looks. Please bug Scott about the site as he is the main instigator and has given me free reign to do what i want; me airse.

I now live in Sydney Australia where I don't get to see as many bands as I'd like, my three kids and partner conspire to keep me at home most nights. Anyway, enough of this, back to work!