1985 - The End is Pretty Green
The Apollo (or the Appalling as many now called it) hosts its last gig. The rumour was that Jerry Lee Lewis was to play the closing show, but he fell ill, and the show was postponed. The last show was to be a "council meeting" by Paul Weller's Style Council.

When the band came on to do their encore, Weller announced that they wanted to dedicate a song to the venue. They then (roadies, support acts et al.) formed a conga line and started singing: "it's comin' down on Tuesday, it's comin' down on Tuesday, na na na, na na na."

Apollomemories contributor Iain says: "You have to remember that Weller thought he was a bit of a comedian at that time,when, in fact, his sense of humour was shite. He has said, though, in recent years, that he was very fond of the Apollo." The last ever song performed at the Apollo would be "Move On Up". The last 3 words of the song sum up the feelings of many Apollo fans about the closure of the venue:

CRAZY !!!! CRAZY !!!! CRAZY !!!!

Rumors abound amongst music fans that the Apollo would rise once again like it had in 1978. This time however, there was no public outcry, no petition and ultimately no more music.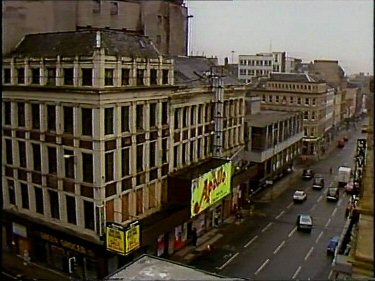 The BBC produce "Apollo Countdown" a documentary written by David Belcher about the Glasgow Apollo.

The show includes interviews with Bryan Ferry, Status Quo, Phil Collins, Midge Ure, Noddy Holder, John Cooper Clarke, Rick Wakeman and BA Robertson as well as with several managers and employees of the Apollo.

Hosted by Alvin Stardust, the documentary showed just how run down the Apollo had become. Images from the show can be seen in our galleries section.

Paul Weller's "Live at Braehead 2002" is released. Apollomemories contributor Ian Williamson tells us that "Weller finally gets round to dedicating a song to the Apollo – 'Pretty Green' by the Jam".