1983 - Fungus in Sting's Underpants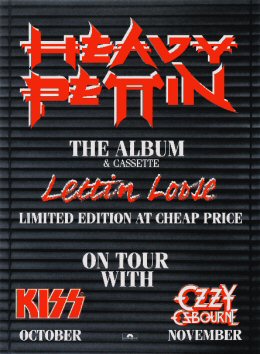 Glasgow's own Heavy Pettin play twice this year, supporting American rock giants KISS in October and then again in November supporting OZZY Osbourne.

Sex Pistol Johnny Rotten opens PiL's first Scottish show on the 16 November 1983 with, "Hello boys and girls, are you in the mood for a little sing-along with Johnny Rotten"?

For many, the highlight of the show was the band's rendition of The Pistol's classic "Anarchy in the UK". The title of one review of the gig sums the show up brilliantly; "Explosions and Underpants!"

In December 1983, Sting opened with "Hello Glasgow. Do you know why we are here? This is the best gig in Britain. Let's go". The band obviously enjoyed the venue. "This building is one of the first places where it actually first happened for The Police".

During "Can't Stand Losing You" Sting says: "I know you are going up and down there. Be careful. OK Glasgow. There are three levels in this building. We need a kind of different task. The top storey will sing one note. The middle people will sing another", and pointing out to the floor, "you'll sing yet another note".

Thin Lizzy play the Apollo as part of their Thunder and Lightning Tour. This would be the original band's final tour. Former bandmate Brian Robertson (Frankie Miller, Motorhead and Fish) joins the band on stage for a storming version of "Emerald".

The lack of investment in the fabric of the building begins to show when an Ultravox show scheduled to take place in November 1982 has to be cancelled due to flooding. The gig finally took place in the January 1983 but the fungus that helped give the Apollo its infamous smell was well and truly established!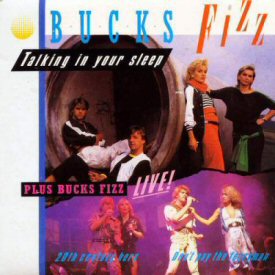 British pop act Bucks Fizz release a limited edition of their hit "Talking In Your Sleep" containing two bonus songs recorded live at the Apollo during the 1983 tour: "20th century hero" and "don't pay the ferryman".

The latter was a cover of Chris Deburgh's hit which was performed by the group only in live version and never recorded in the studio.